The Roskilde Model
We developed a holistic and user-friendly solution that builds on the practice of professionals, in order to support early identification and intervention in children and young adults at risk. The solution consists of four components: An introductory video, a blended and collaborative learning game, the tool Linealen, and an encyclopedia on the subject.
LEARNING OBJECTIVES
Being able to reflect on observations, regarding struggling children and young adults

TARGET
GROUP
Pedagogues, teachers, and other professionals working at schools and institutions
When a child or young adult isn't thriving or developing as expected, professionals at schools and institutions need to act on their observations. In an interdisciplinary field like the Child and Youth Care Sector, it's not always straightforward to know which tools to use. This solution is connecting the fields, creating a common ground, and giving professionals the tools to easily reflect on their observations regarding the child's wellbeing.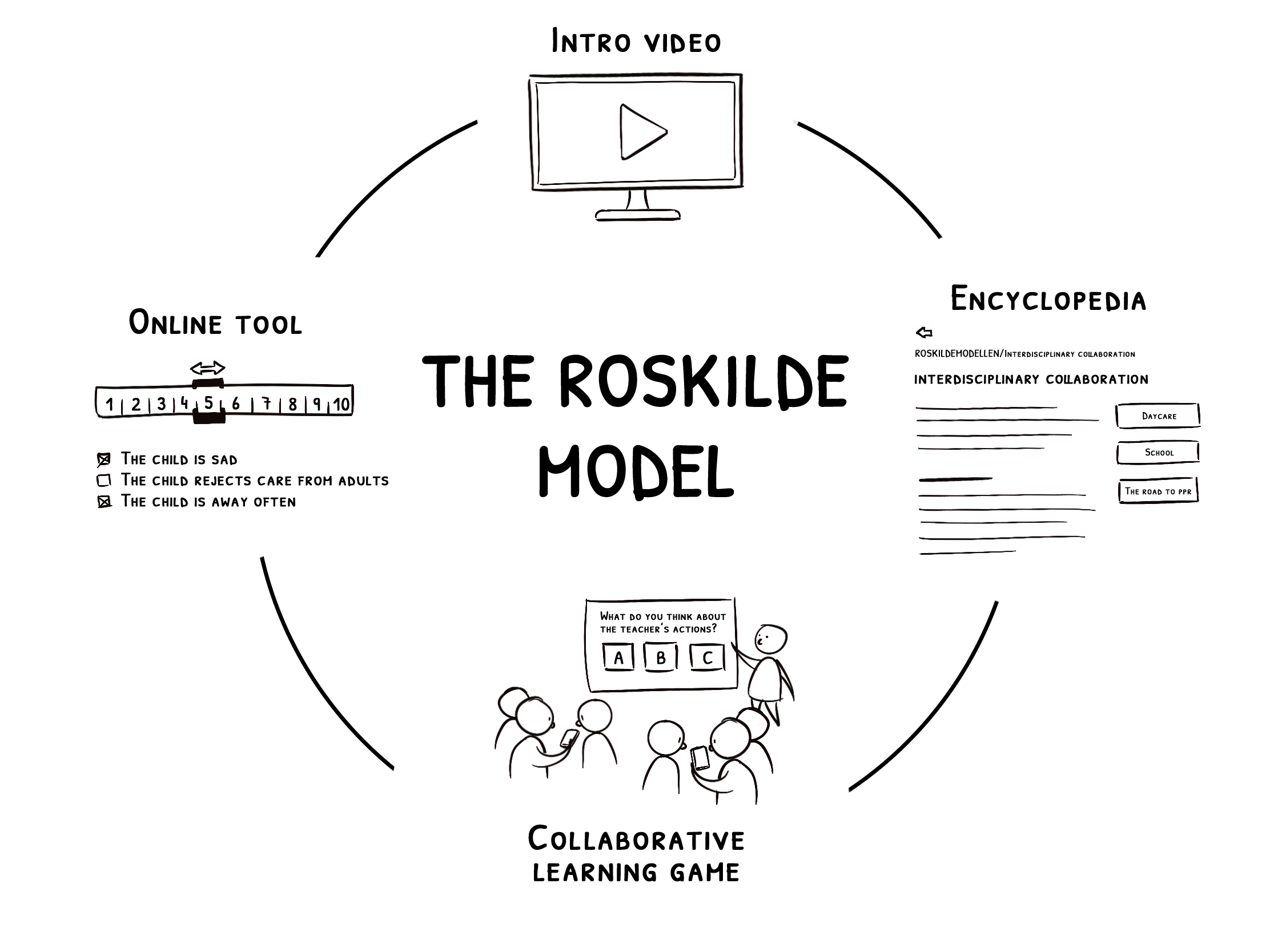 Reinvented Tool
Roskilde Municipality already had a tool, based on the Roskilde Model, but no one was using it since the software was confusing and outdated. They asked us to develop the software from scratch and make a solid solution that'll be used for many years to come. Our approach was to look at the practice of the user group, in order to make a tool that supports their already established workflows and methods.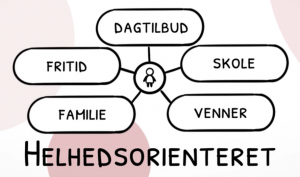 The online tool Linealen supports and guides the professional, based on observations of the child or young adult. By answering questions about the child's behavior and situation, the tool shows the degree of reason to worry about the child and gives an overview of the person at risk's state and resources.
What is the Roskilde Model? 
The Roskilde Model is a tool that's used if a child or young adult isn't thriving or lacks development resources. It is used by institutions and schools to ensure that the person at risk receives the necessary support as quickly and focused as possible.
Linealen is only part of the solution. It's supported by two other components: A website functioning as an encyclopedia with all available information about the Roskilde Model, and a practice-oriented dilemma-driven collaborative game.
When collaborating with Serious Games Interactive, it's been a pleasure how they understood the premises we work with.
It's tricky to develop an IT solution, that accommodates the complexity there is when it comes to children and young adults at risk. I think this is something that SGI has had a great understanding of.
Annette Breinholt
Program- & Project Manager, Roskilde Municipality
Practice-Oriented Dilemma-Driven Collaborative Game
In this game, professionals at schools and institutions, are presented with simulations of real-world scenarios. By choosing one of the three cases, you're presented with dilemmas about children and young adults at risk. When identifying, assessing, and discussing the different signs in the situation, you'll build your skills and practice in a safe environment, where professionals can learn from each other. By discussing the dilemmas with your colleagues, you'll gain more nuance to the often complex situations and decisions regarding children and young adults at risk.
The game is played in groups, where you actively practice using the tools, while collaborating with your colleagues. This allows you to train in a setting as close to reality as possible, preparing you to use the tools in your practice when you identify a possible child or young adult at risk.
During the game, you are using the other components from the solution, just as if you were observing a child at risk in real life. This gives valuable experience in using the tools, by simulating a scenario that is very close to reality. This hands-on practice gives you all the necessary experience and prepares you to take your skills out in the real world.