Teaching kids about the Danish nature and forest animals. The game is a successful part of the yearly campaign (Krible Krable) and part of the most frequently used Danish app for children from DR Ramasjang.
LEARNING OBJECTIVES
Music, creativity, nature
Developing multiple games
for DR Ramasjang
The game is a part of longer collaboration with DR Ramasjang where we have developed a number of
engaging and education games for children around nature, music and creativity.
We instil curiosity in children and to play around with the game universe.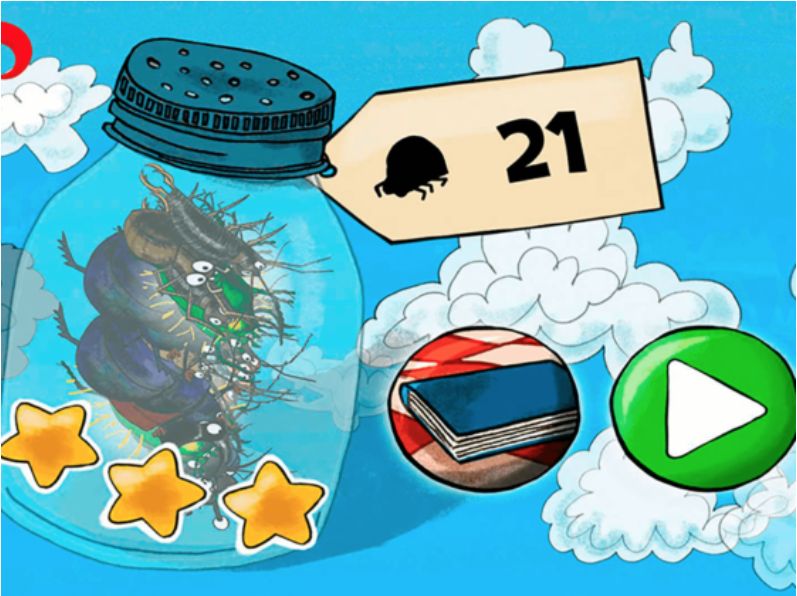 Biller og Spilopper
Catch the bugs and get smarter
In  game you go hunting for different habitats for bugs to get a complete collection. Initially, you find the more common bugs and add them to your scrapbook. As you get better at catching the common bugs, you can also find more rare bugs.
When you catch the bugs, they will reveal facts about themselves, and you can dig further into this in the scrapbook.
You will also get a start score depending on how many bugs you catch before the time runs out.
Thomas på Tur
Make sweet music
In 'Thomas on Tour' the player will together with DR host/actor Thomas Buttenschøn create music pieces.
You control Thomas as he walks through different environments as he plays on his guitar and makes up music along the way.
You will help him avoid small obstacles, and in the process also pieces together bits of text to make up your own little music pieces with Thomas.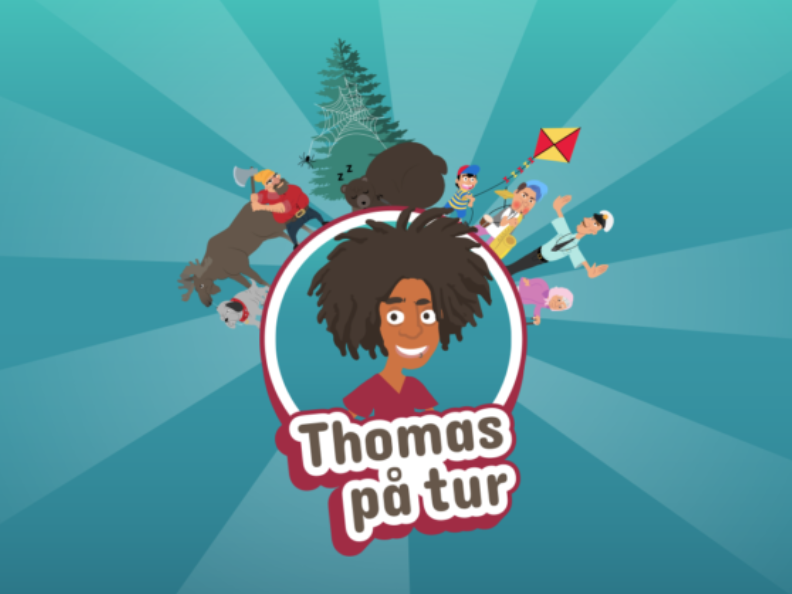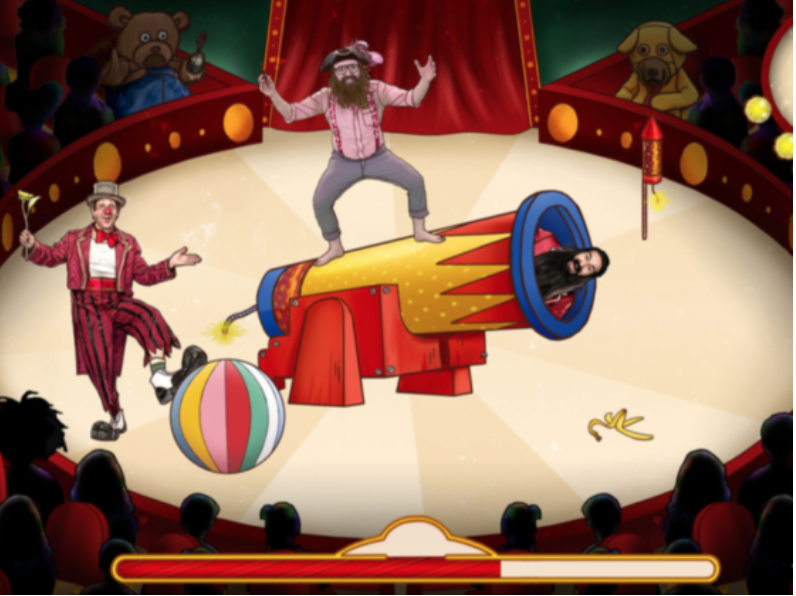 Cirkus Summarum
Make creative circus shows
The circus is in chaos. Help the Circus Director to create magic with wild circus numbers. Make the most fun circus performance with all of Ramasjang's favourite characters.
Pressing drums on the screen increases the circus magic in the arena. The more magic, the faster the music plays and the colors become stronger and the artists get more opportunities to do fun things. The performance ends after 1-2 minutes, the audience claps and the characters bow..
Based on the circus magic created from the performance, the audience now claps, and gives you circus coins. You can now buy access to other artists, props and new circus numbers.