The award-winning game Licence to Recruit has become a crucial tool for the recruitment training at Maersk. Recruiters gain knowledge and experience with a best practice model that enables leaders and the HR department to be efficient in their execution.
TOWARDS GREATER ALIGNMENT & HIGHER PERFORMANCE
To help support the entire recruitment team we targeted the three main areas: Alignment of strategy and procedure, efficiency throughout the process, and awareness of biased decisions.
We have built a narrative-driven game License to Recruit that guides the recruiter successfully through the process. Each of the chapters can easily be paused and replayed at any time as the game is designed to be intuitive and easy to use during the hiring process.
MEET YOUR NEW
VIRTUAL COLLEAGUE
Throughout playing HIGHER – Recruitment Done Right the recruiter is mentored and guided by a virtual HR colleague, who assists the recruiter in performing the tasks and completing them with great success.
The virtual manager gives both introductory explanations and immediate feedback on all tasks performed. This keeps the recruiter aware of possible traps and motivated to keep his/her focus. By facing realistic dilemmas in a safe and fun environment recruiters are given the opportunity to reflect on their key learnings as he/she develops skills and apply knowledge.

CULTIVATING DIVERSITY IN TEAMS
Training your recruitment team on a regular basis is crucial for any business's ability to attract and attain high talent within their teams. Often HR managers and recruiters are confronted with different knowledge gaps as well as it continues to be a challenge to keep the recruitment process updated and aligned across functions and locations.
Recruiters are often left to rely only on their own judgement and prior experience, and as a result they keep repeating the same errors.
Recent years have shown that diversity makes for a significantly stronger business performance and competitive advantage. Due to this more and more businesses are looking into tools for cultivating diversity among teams.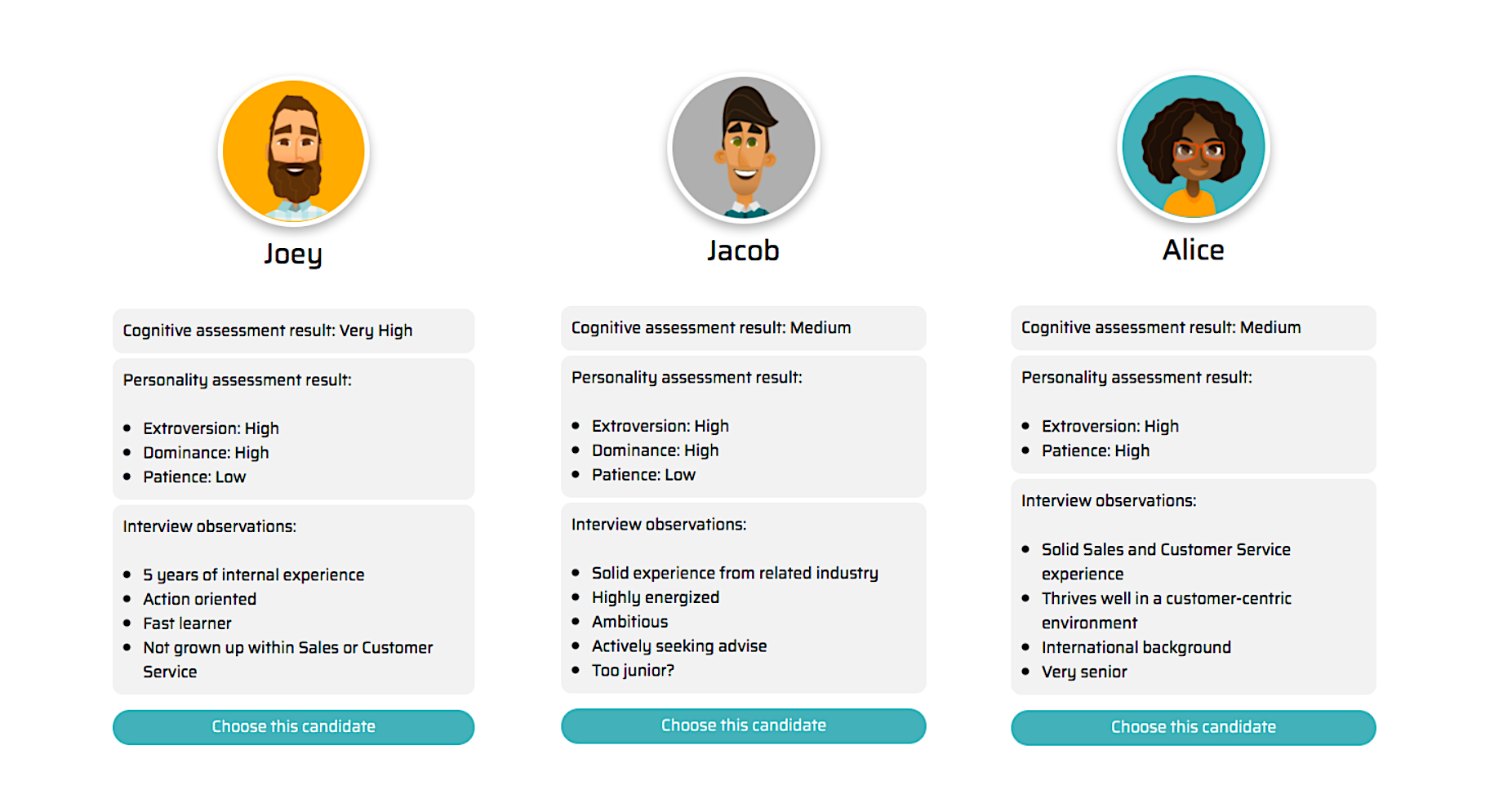 IMPROVING THE PERFORMANCE OF MANAGERS & TEAMS